Welcome to Camp Fae, home and setting of Basil Sprig's debut novel, The Triskaidek.
Praise for The Triskaidek
Here's what readers are saying.
"The Triskaidek is a light and whimsical story. The plot is interesting, and the hows and whys of magic are well thought-out. Sprig describes the story's magical system succinctly… a fun read. There is a sense of familiarity in this story about a young person discovering that they have special talents and being whisked away to learn magic and fight evil, but the plot is actually quite original. Young readers will find themselves looking forward to the sequel."
– Clarion Books, ForeWord Reviews
"The Triskaidek is a fun-filled adventure for tweens and young teens. Sprig weaves the magical and real worlds together, leaping from discussions of diamonds as conduits for time travel to the computer search engine fgoogle that mixes human and fairy knowledge, in an entertaining way."
– The U.S. Review of Books
"when I got down and started reading, I couldn't stop. it was filled with adventure and magic and I could picture certain scenes as I continued reading. Basil Sprig has a way of making books come alive. I enjoyed this book and would recommend this book to people who like adventure and fairys."
– Mariah, a reader-review on Goodreads.com
"I began reading this book, not sure what to expect and I was very pleasantly surprised. I found that I could not put the book down! I compare the writing and plotline to Harry Potter but with a whole new attitude! I look forward to more from Basil Sprig!!"
-Jerica, a reader-review on Amazon.com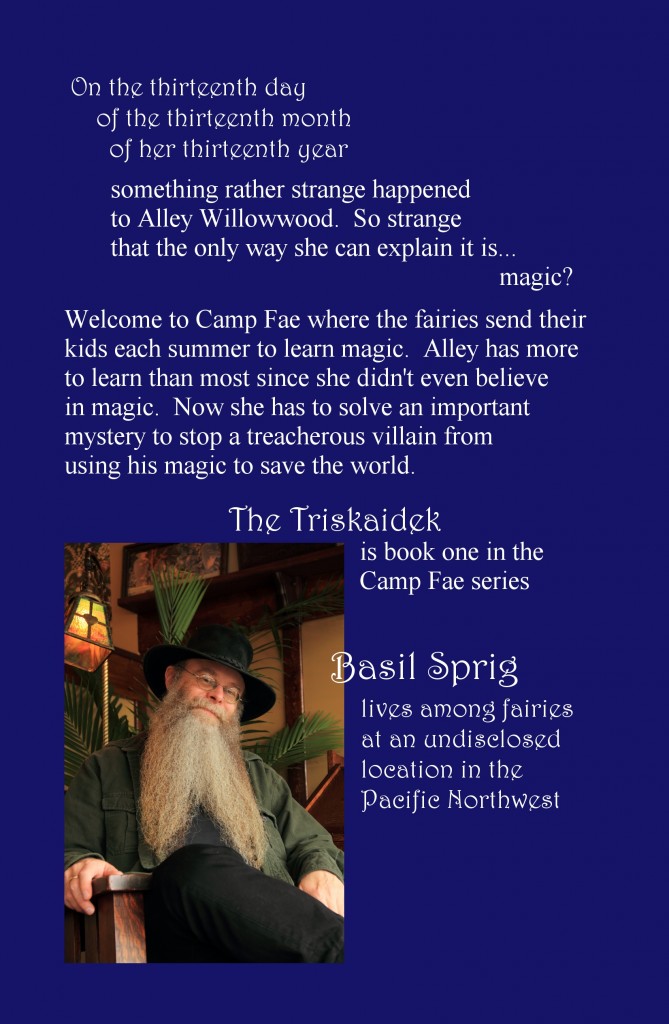 "An intriguing, swift-reading, and thoroughly-enjoyable novel for young- and pre- teenagers…  The inventive mind of Mr. Sprig provides many lasting and memorable images, characters, and events throughout the book…. 13 will prove to be a lucky number indeed for all kids who get to read The Triskaidek (even if they've already made it through their own!), it could be a new classic for young readers!"
– Stephen, a reader-review on Lulu.com
"I was pleasantly surprised at the story that unfolded. I'm not one to give spoilers, so let's just say if you like the Fablehaven series or the Percy Jackson series then this is one you'll probably enjoy as well. "
– Deborah, a reader-review on Facebook Bookshelf
What are you waiting for then?
Join the fairies around the Camp Fae campfire today!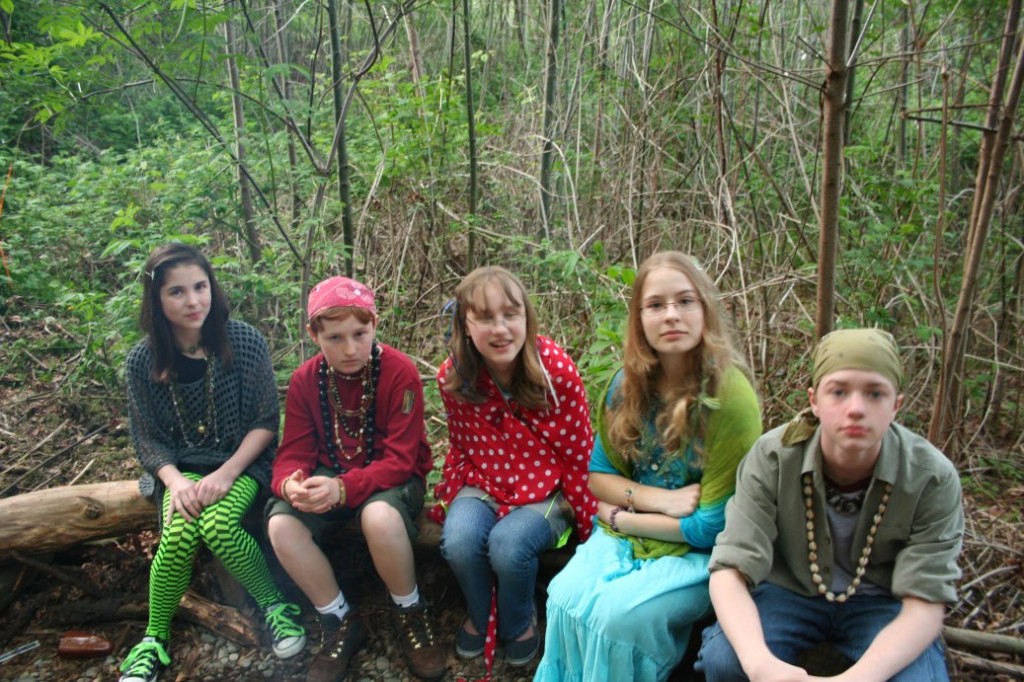 Buy Now at Amazon.com